Vincent Tripicchio
With over 20 years of real estate experience as both an investor/developer and agent, Vince's roots in the business run deep. As a hard-working agent and hands-on partner of Herron Real Estate, he's dedicated to customer satisfaction!
"I pride myself on buyer representation of luxury properties with clear financial expectations and risks from the start of the process. I believe that not all real estate purchases are investments - some are quite the contrary, luxury purchases." Vince's straightforward approach makes for clear, precise, fast and fair deals - providing the optimal client experience!
"I take pride in assisting first time buyers in finding the right home. I have found over the years, that often times,  younger buyers fall in love with a specific house while "wearing blinders" relative to other factors such as location, yard size and school systems etc…" Vince is diligent to keep buyers well informed on all potential aspects that can affect the future sale of the home. Having raised his own family in Moorestown, New Jersey, he is well versed on the schools in the area as well and takes the time to educate his clients in order to deliver exactly what it is they are looking for.
"My years of experience as a residential investor, from city row homes to multi-million dollar shore retreats, afforded me priceless experience that I love passing along to my clients. I can offer real world investment expectations and potential pitfalls."
"Most of all, my no-nonsense approach in the business typically has refreshing results to my clients.  My ability to project potential issues when either listing or buying a property tends to be my most valuable trait."
Vince takes great pride in his clients' satisfaction with his services, which has led to many friendships. Quite often, even if he is not involved in a transaction, a past client will call him "for a friend" stuck in a real estate quagmire of sorts, or for sound advice.
When not working fast and furiously as a dedicated agent, Vince enjoys spending time with his wife Brenda and children Emma and Vincent. He has a fur-child named Chester. He also enjoys working-out, traveling and spending time in Margate. Community involvement is important to Vince as he volunteers his time as a Moorestown Youth Baseball Coach, GO Yankees!
Contact Vince by completing the form below: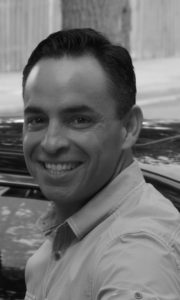 Vincent Tripicchio
Agent/Owner
Looking for inside tips
straight from the source?
Burlington County Times